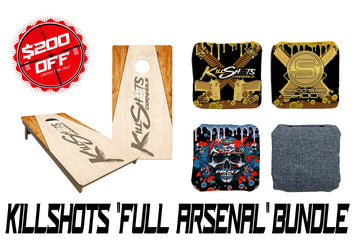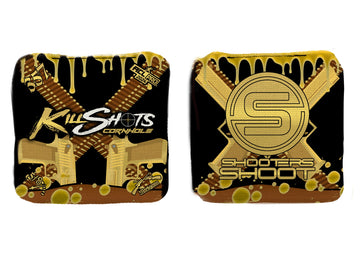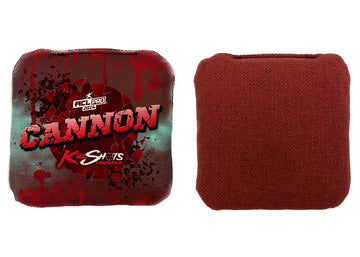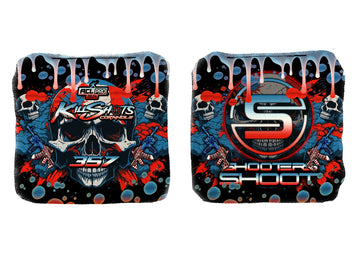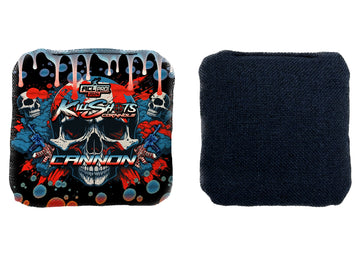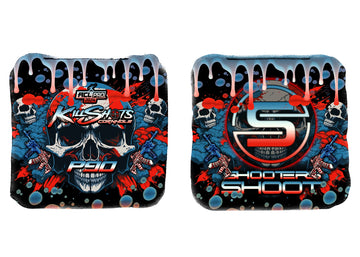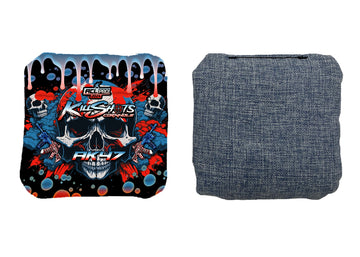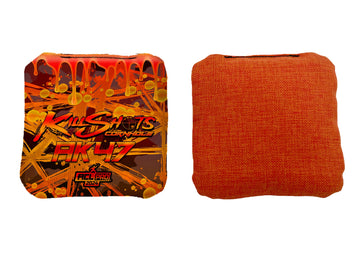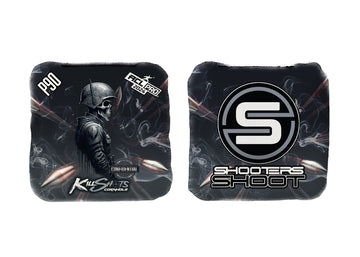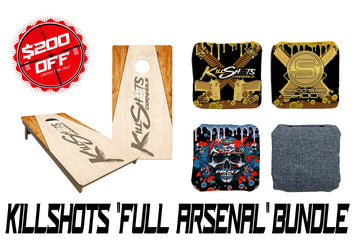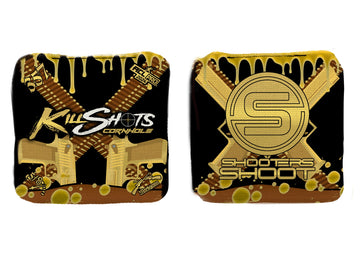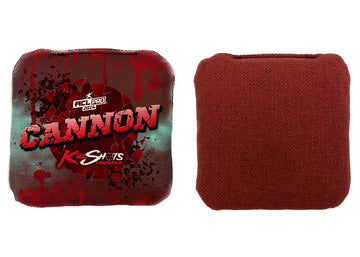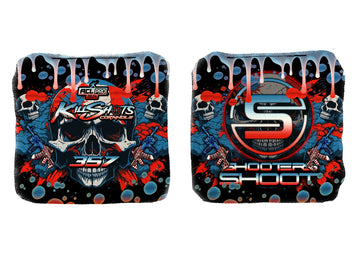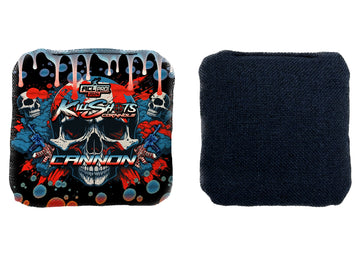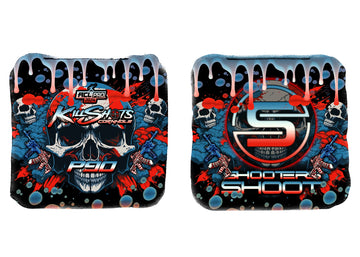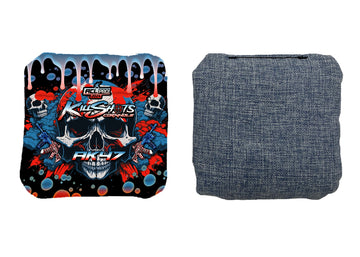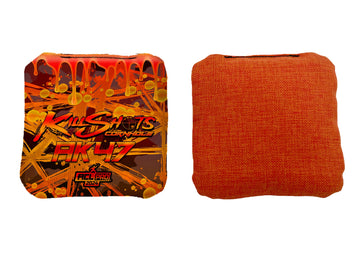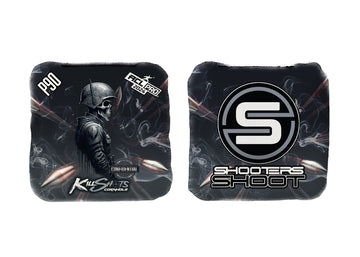 Killshots Cornhole | Black Friday Special "Full Arsenal" Bundle | Pro Style Boards + ACL Pro Cornhole Bags
BLACK FRIDAY SPECIAL! VERY LIMITED!! RESTOCKING AT RANDOM TIMES!! A $700 value for $350!! Take advantage of this great deal and dive into the world of competitive cornhole with Killshots Cornhole's "Full Arsenal" Bundle. This pack equips you with 2 sets of our ACL Pro Series Bags and 1 set of Pro Style Boards, ensuring you're game-ready.
CONTAINS 2 Sets (4 bags per set) of Killshots' ACL Pro Bag Series and 1 Set of Killshots Pro Style "Killshots Woodgrain" Boards
Your Choice of Bags: Choose 2 sets from our top-selling Cannon, 357, AK47, or P90 series.
CANNON- SPEED: 4/6 *CARPET
357- SPEED: 5/8
P90- SPEED: 6/8
AK47- SPEED: 4/9 *HYBRID CARPET
🏆 ACL PRO APPROVED: Meet the rigorous standards set by the American Cornhole League.
💪 PRO-GRADE QUALITY: Perfect for both the novice and the expert.
🛡️ WEATHER-RESILIANT: Designed to defy the elements and endure.
🔄 DUAL SIDED: for strategic play, balancing speed and control.
🧪 RESIN BLEND TECHNOLOGY: caters to varied play styles.
💡 CUSTOM MILLED MATERIALS: Researched and refined over years.
🎨 Bold and vibrant, add flair to your game.
🇺🇸 Crafted with pride in Michigan.
Choose from our top-selling Cannon, 357, AK47, or P90 series.

Pro-Style Killshots Woodgrain Boards:
🏆 PRO dimensions (2'x4'), ideal for all play types.
💪 Constructed from prime 3/4" Baltic birch.
🎨 Direct UV printed graphics for long-lasting vibrancy.
🛡️ Weatherproof and durable, ready for countless games.
🇺🇸 Meticulously manufactured in Michigan.
The perfect blend of quality, performance, and style, the "Full Arsenal" Bundle is a true game-changer. Whether you're looking to practice or play to win, gear up with Killshots and witness the difference.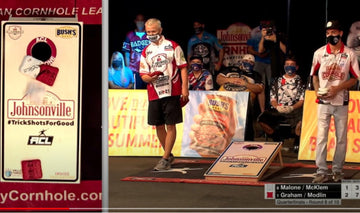 As Seen On ESPN
Watch clips from National, World Championship wins, as well as other clips from national broadcasts.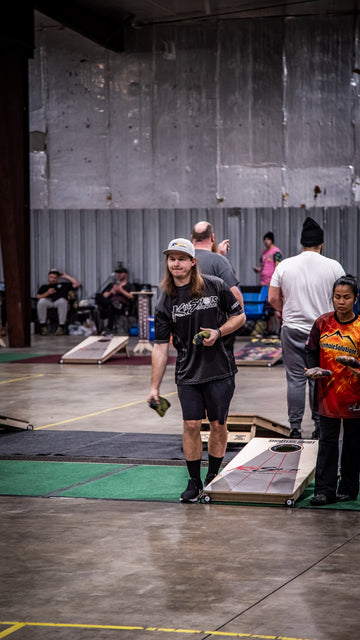 Dual Sides
Strategically place bags where you want, and have the power to push through blockers with dual sided stick and slick sides of the bag!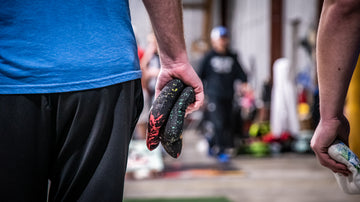 Durability
Have no worries using these bags in any condition, sunshine, mud, rain, even snow! These bags will withstand it all. Feel free to throw them in the washer after and air dry for best results.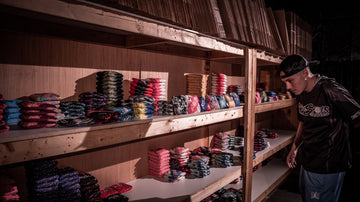 Made in the USA
Crafted and inspected by our team right here in Adrian, Michigan.