2021 ACL World Championship Results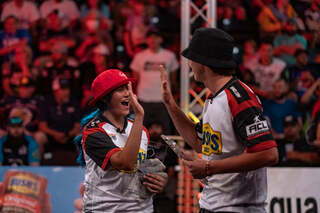 1,290 players showed up to play, according to the ACL, they had 7,275 minutes of livestream footage broadcasted on three live streamed courts from ACL partners. 9 hours of live ESPN coverage televised during the week of the Olympics.
19 Stevie Awards presented, list is below.
24 World Champions crowned, list is below.
33 players qualified for ACL Pro status for 2021-2022 list is below as well.
Pro Singles – Trey Burchfield
Pro Doubles – James Baldwin & Jordan Camba
Pro Crew Cup – Burchfield, Wooten, King & Sorrell
Pro Blind Draw – Eddie Grinderslev & Ryan Windsor
2021 Advanced World Champions
Advanced Singles – Alex Rawls
Advanced Doubles – Kaleb Hurt & Austin Schlobohm
Advanced Crew Cup – Team Kaleb Hurt
Advanced Blind Draw – Jaime Sanchez & Dean Norton
2021 Competitive World Champions
Competitive Singles – Maddie McBride
Competitive Doubles – Payton Lopez & Caleb Franklin
Competitive Crew Cup – Team Chuck Trentler
Competitive Blind Draw – Brandon Brown & Steve Derycke
2021 Intermediate World Champions
Intermediate Singles – Gage Seidel
Intermediate Doubles – Mark Stephenson & Greg Hale
Intermediate Crew Cup – Team Melissa Bond
Intermediate Blind Draw – Brad Jones & Kemberly Jenkins
2021 Women's World Champions
Women's Singles – Cheyenne Renner
Women's Doubles – Rosie Streker & Samantha Finley
2021 Co-Ed Mixed Doubles World Champions
Co-Ed Mixed Doubles – Tony Smith & Isabella (AirHole It) Surprenant
2021 Seniors World Champions
70+ Senior Singles – Gerald Gray
Senior Doubles – Philip Haydon & Daymon Dennis
Senior Singles – Bill Hadley
2021 Man & Woman of the Year
Woman of the Year – Cheyenne Renner
Man of the Year – Trey Burchfield
2021 World Cup World Champions
WCO World Cup – Mid South Conference
2021 ACL Director Blind Draw Champions
Dusty Thompson & David Searle
2021 Stevie Award Winners
ACL MVP – Daymon Dennis
ACL Breakout Player of the Year – Mike Ferreira
ACL Rookie of the Year – Matt Guy
ACL Conference Director of the Year – Joe Harsh
ACL Regional Director of the Year – Chad Smith
ACL Local Director of the Year – Carrie Shilale
ACL International Director of the Year – Sean Sabean
ACL Bag Tracker Award – Dave Shaffer
ACL Iron Man Award – Chris Tornatola
ACL Pro Leadership Award – Seto Soto
ACL Commissioner X Factor Awards – Sean Szarkowicz, Madan Divaker, Bernie Nabors, Mike Kean, Dave Weiser, Todd Kisicki, Christine Papcke, Allan Rockwell
ACL Top Amateur Award – Alex Hicks
Qualified ACL Pros (In no particular order):
Corey Gilbert
Josh Holland
Clayton Robertson
Carson Goette
Andrew Guy
Branden Davis
Jeremy Frazier
Dalton Mcklem
Tony Hughes
Nico Mireles
RJ Crawford
Terry Mathis
Dakota Sallee
Noah Almanza
Nick Williams
Ernesto Monarco
Derek Holland
Cameron Holland
Shawn Markov
Kenneth Smith Jr - KillShots Rep
Mark Richards
Kevin Leut
Kevin Nellis
Gage Landis
PJ Sarro
Alex Bal
Bradley Payton
Draven Sneed
Kevin Smith
Kenny Tackett
Tubby Cobb
Caleb Franklin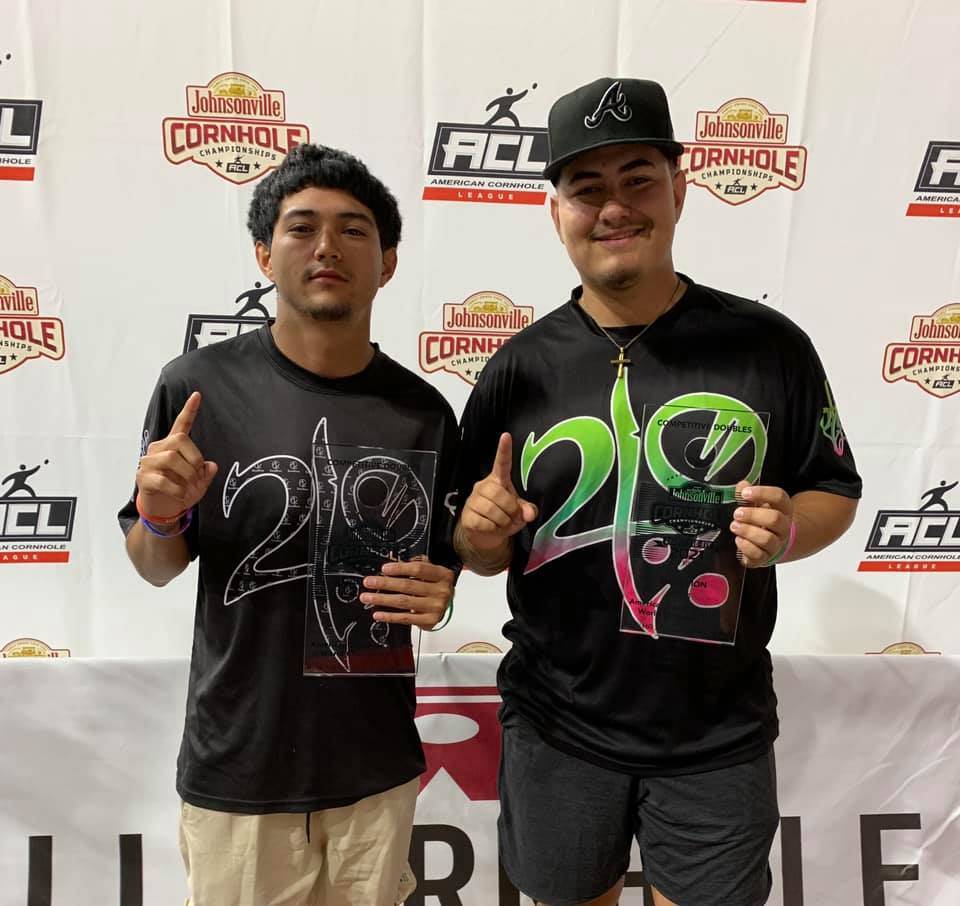 Congratulations to the top 100 Pros in singles that qualify to return! We will update the list this week!
Trey Burchfield
Ryan Windsor
Daymon Dennis
Cody Henderson
Bret Guy
Jason Rubin
Isidro Herrera
Devon Harbaugh
Matthew Stout
Erick Davis
Eddie Grinderslev
Steven Bernacet
Eric Anderson
Mike Ferreira
Jimmy McGuffin
James Washington
Adam Hissner
Ryan Smith
Jimmy Youmans
Kyle Malone
Jordan Kimbrell
Cheyenne Renner
Matt Guy
Corey Morrison
Duncan Clemmer
Frank Modlin
Jordan Camba
Jamie Graham
Leston Allen
Greg Geary
Dillon Turpin
Justin Lang
Mike Harvey
Allan Rockwell
James Baldwin
AJ Sims
Noah Wooten
Jordan Power
Jacob Beamer
Hunter Thorne
Dave Sutton
Brevon Valdivia
Doug Zafft
Sarah Cassidy
Jay Corley
Mike Jacques
Matthew Morton
Tyler Poythress
Bob Vonch
Vince Pacione
Tony Smith
Tyler Cobb
Kaleb Batson
Jeff Reynolds
Peter Zazueta Jr
Nate Stevens
Glen Gundle
Matthew Sorrells
Justin Doss
Jamie Hudson
Storm Hogg
Josh Groce
Tom Gustafson
Kamryn Belvin
Danny Seals
Ricky Gonzales
David Morse
Philip Haydon
Michael Lucas Jr
Bill Hadley
Brandon Jones
Ashton Speas
Tae Harris
Rosie Streker
Scott Eberly
Jordan Langworthy
John Kitchin
Eric Stowe
Dusty Thompson
Jeremy Schermerhorn
Tyler Parent
Eian Cripps
David Searle
Justin Stranger
Michael Dinges
Chad Braun
John Fuentez
William Smith
Bobby Fink Jr. (Mr. Ghost)
Chuckie Love
Brad Powers
Derrick Mentzer
Ty Lopez
Donald Cupp
Tucker Stills
Greg Cather
Scott Schultz
Scott Phillips
Derek Singleton
Chad Mayberry
Full results can be found here