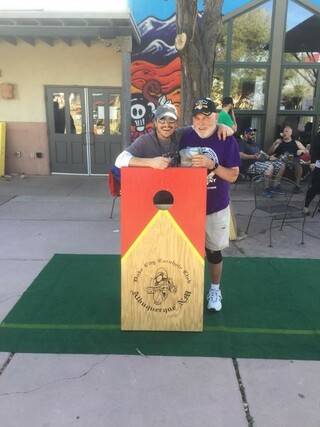 When researching the game, some say it was invented in 14th century Germany. However, Wikipedia says "The game described in Heyliger de Windt's 1883 patent for "Parlor Quoits" displays most of the features of the modern game of "cornhole," but with a square hole instead of a round one. Quoits is a game similar to horseshoes. De Windt's patent followed several earlier "parlor quoits" patents that sought to recreate quoit game-play in an indoor environment. His was the first to use bean-bags and a slanted board with a hole as the target."
Others credit the Blackhawk tribe of Illinois. Still others point to a Kentucky farmer in the 1800s.
The reality, no matter the background, the game cornhole emerged as a favorite pastime in the midwest nearly years ago and has taken over to breweries, RV campgrounds , parks, backyards, Elks & Moose Lodges all over the map. According to Cornhole Addicts -"In 2011 the New York Times declared that the Midwest's favorite game is ''sweeping the Northeast.''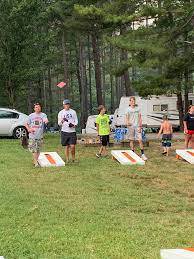 I have seen tailgate parties from Buffalo, NY to Cal State- Fulerton and every college in between, big or small, fans will have cornhole boards out. MLB, Soccer and NFL parking lots seem to have dozens of games going before and after the big game.
Thanks to Facebook and Scoreholio, you can find a club or tournament at a moments notice and drop in on a game nearly everywhere in the country.
Why has this game swept the country? The simplicity of the game, the ease of setting up boards anywhere, the affordability of the boards and bags, and not having to be an athlete to compete. All shapes, sizes, ages and genders can play and with ease. The boards and bags can be packed up and taken with you to just about anywhere. Backyard BBQs will never be the same.